Porterville Next Day - 33S19E
Updated once a day after 19h00 for the next day.
Images with permission from Dr Jack, RASP , Ian Forbes and Cape Gliding Club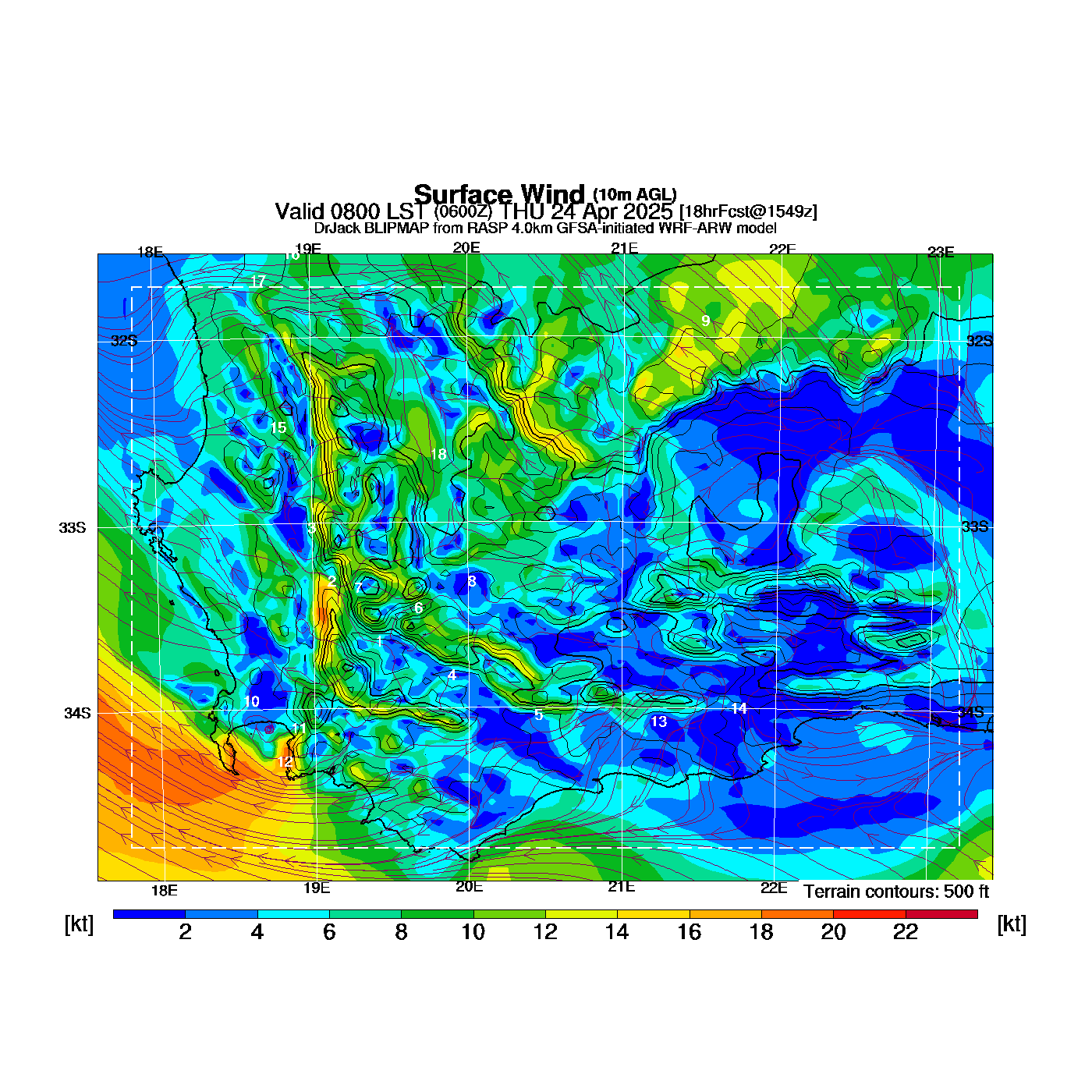 The immature adult Red Locust is a brown colour which gets deeper and redder with age.
Swarms only fly during the day at temperatures above 26ºC but solitary locusts prefer to fly alone in the dark.
Swarms of Red Locusts rarely travel more than 20-30 kilometres in one day. Swarming females often lay eggs at night, their youngsters immediately capable of "hopping" hundreds of metres every day.
The last widespread plague occurred in Southern Africa from 1930-1944 when almost all of South Africa was invaded.