Porterville Next Day - 33S19E
Updated once a day after 19h00 for the next day.
Images with permission from Dr Jack, RASP , Ian Forbes and Cape Gliding Club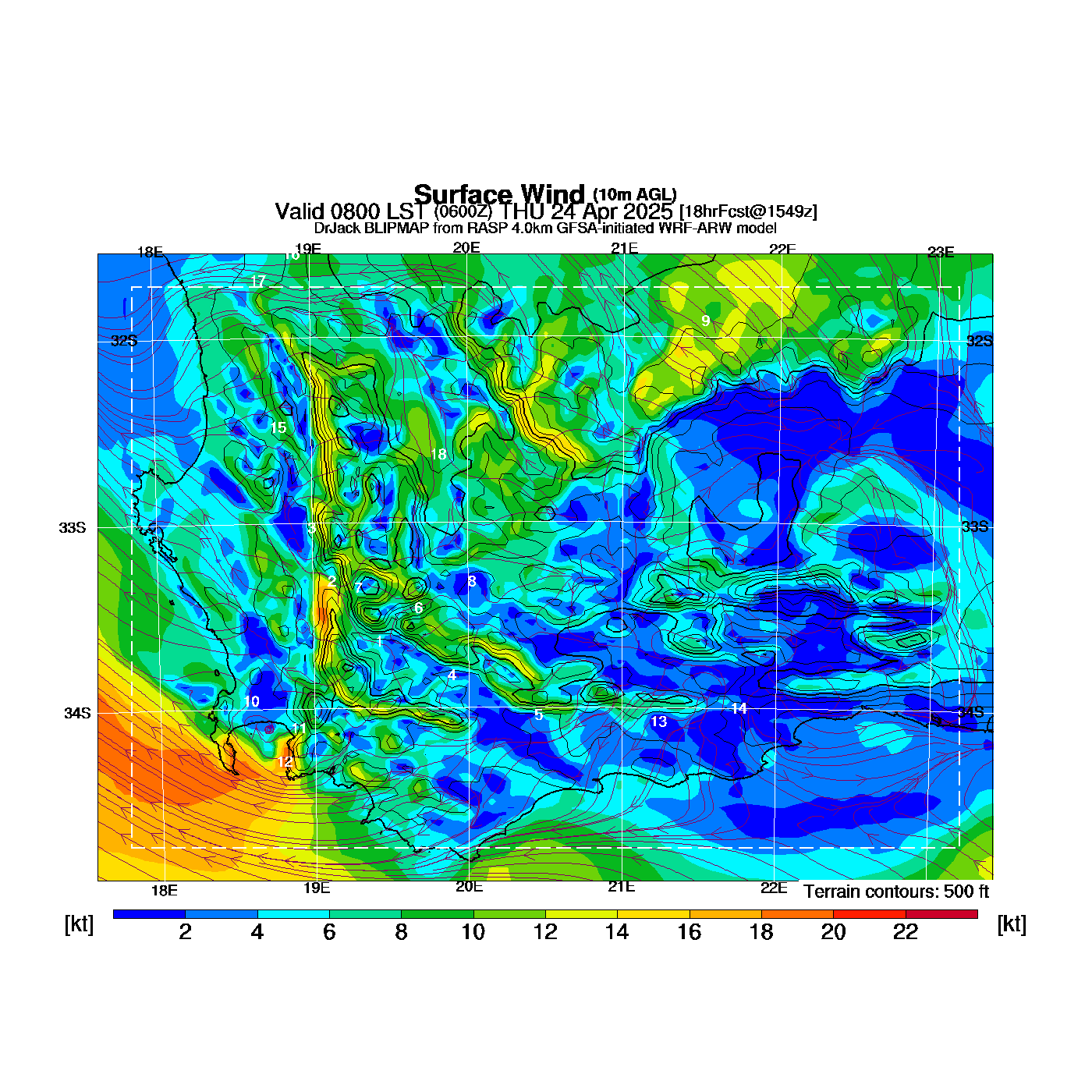 Porterville was established in 1863 by Frederick John Owen an original 1820 British settler. By selling off portions of his farm "Pomona", a settlement was established. The town was then named after the popular Attorney General of the Cape Colony, Sir William Porter.
Golden in summer and mint green in winter, Porterville region's widespread carpet of wheat fields support its reputation as the bread basket of the Western Cape.